Master

Master can be used as independent unit or part of sawmill line.
Master for high capacity professorional sawmilling. Leading technology in sawing ergonomics and productivity. Robust structure ensures low maintenance costs and increases production time. Best practical solutions in log and slab handling procedures. Advanced table structure ensures markets highest sawing hight and lenght. Electronic size adjuster, inbuild general dimensions from 13 - 315mm with stepless setting option.
Master combined with one man sawing options, conveyors, one log feeder and Kara Optim or Kara PPS engineered for highest capacity and productivity with high safety features.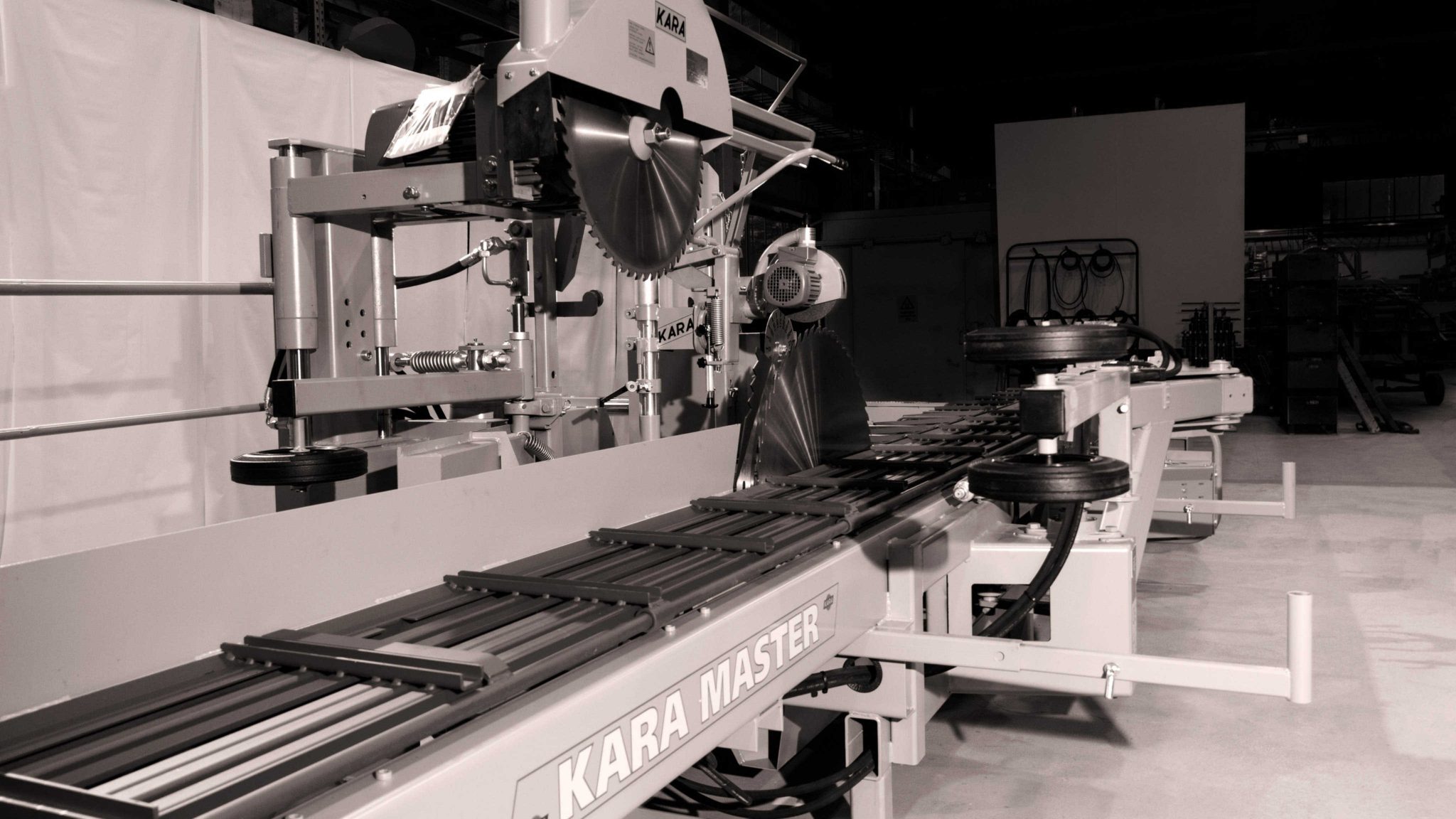 Electronic size adjuster KARA LS 360

Through running feeding table, std. length 9m

Hydraulic pressing, double feed rollers with drive

Load sensing hydraulics

Blade diameter 800-1200mm

Cutting height 395mm w. 1000mm blade

Driving rollers in size adjuster, optional

Automatic log aligning, optional

All equipment for one-man operation, optional

Top saw, optional

Integrated sharpening machine, optional